Now, Dash Pulls Up Puri Teachers For Indiscipline, Orders Freeze On Salaries | Bhubaneswar News – Times of India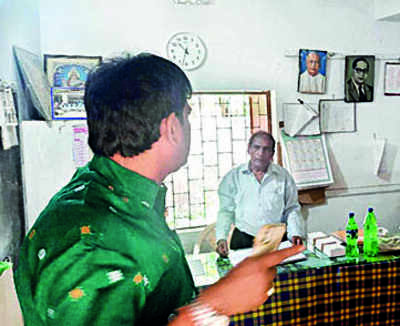 Bhubaneswar: Days after docking the salary of a headmaster in a Balasore school after a student failed to answer the multiplication table of 3, school and mass education minister Samir Ranjan Dash directed that the salary of eight teachers in Puri district be withheld on account of indiscipline, an act that raised eyebrows for alleged high-handedness.
Sources said on Monday Dash was on his way to Nimapada when he spotted two lady teachers on National Highway 203 near Pipili toll gate. He stopped the vehicle and asked the teachers, why they were not in school at 10.20 am. When the teachers could not give a satisfactory reply, he asked the name of the school and landed there. Once reaching the school, he found the situation even worse.
"It was already 10.35 am. Apart from these two teachers whom I met on the road, four other teachers and the headmaster were busy chatting inside the office while the students were roaming freely. I immediately called the block education officer (BEO) and the district education officer (DEO) and sought an explanation," said Dash.
"The BEO informed me that he told the headmaster on Sunday to maintain discipline and decorum in the school. Indiscipline in any form will not be tolerated. No doubt this is an exception as there are hundreds of teachers who have been performing their duties very sincerely," Dash added.
Brahmananda Moharana, president of the Primary School Teachers' Association, admitted that a teacher arriving to school late is not justified, but said the minister should also look into issues like staff crunch, where teachers are over-burdened, as well as schools running with only one teacher.
"The incident in Balasore where not a single student in Class III could tell the multiplication table of 3 is not believable. How can it be possible that not a single student knew the multiplication table of 3? If the teacher was punished for one child not knowing the table, then it is not fair. The learning ability of each child is different and teachers cannot be blamed for this," Moharana said.
Right to Education activist Anil Pradhan said the government has been closing down several schools in interior areas, forcing hundreds of children out of schools. "The number of children out of school has increased substantially in the post-Covid period. Who is going to be accountable for them?" Pradhan asked.
FOLLOW US ON SOCIAL MEDIA
FacebookTwitterInstagramKOO APPYOUTUBE